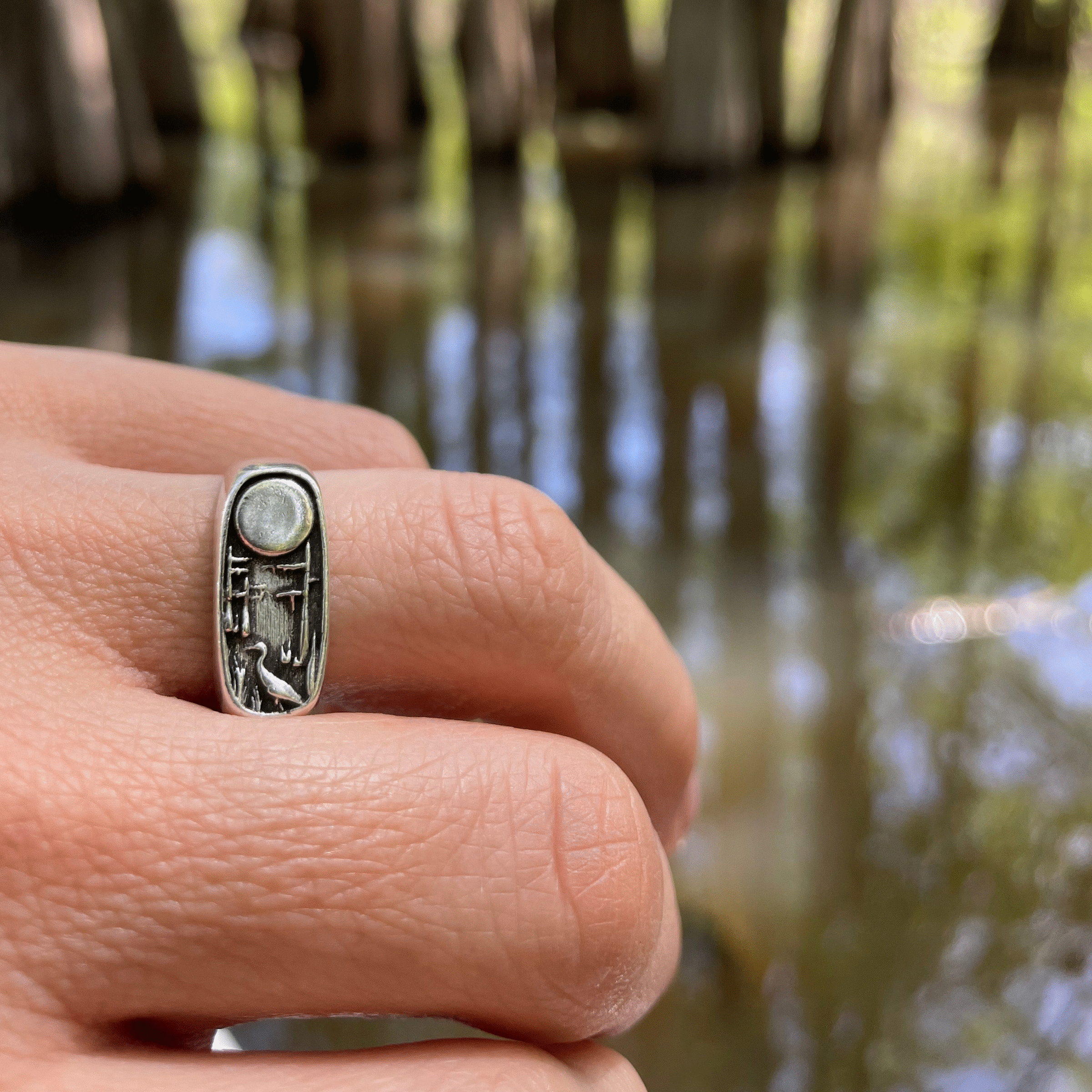 LOUISIANA WILD COLLECTION
Taking in these small snapshots of Louisiana's wildlife and landscapes is like taking a daily dose of the best medicine.
This piece is a pill-shaped diorama that holds a miniature capture of our most typical wild Louisiana landscape. Bald cypress trees, egrets, cattails, water, and a big, bold sun are the ingredients of our outdoor life here.
For the days and moments we can't be out in it, this piece is a small way to reconnect with the memory of its wonder.