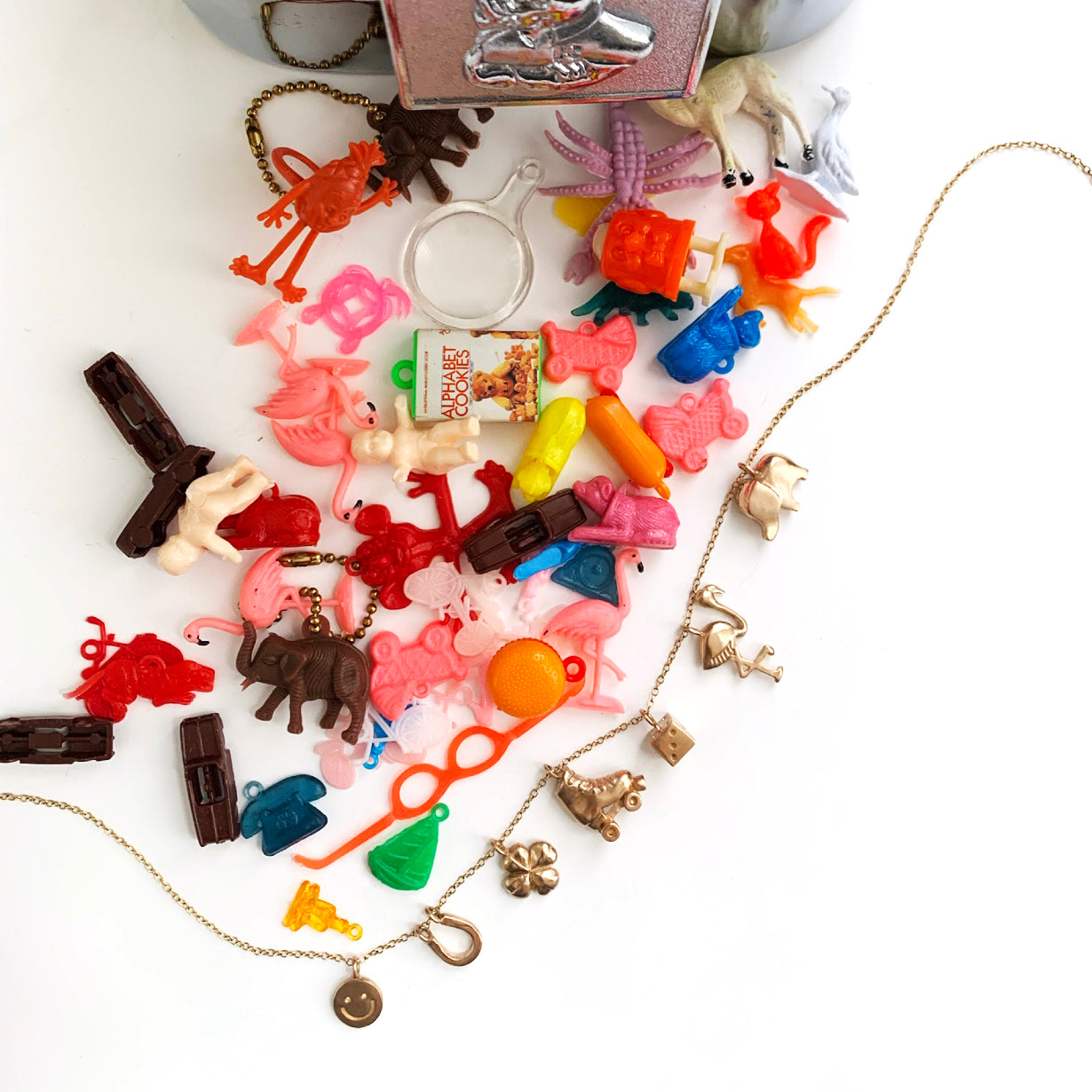 GUMBALL MACHINE COLLECTION
The gumball collection was inspired by the nostalgic fun of dropping a coin into a gumball machine and crossing your fingers you get the toy you want!

Gumball and vending machine toys have made us smile since the turn of the century. We took this experience to the next level with a timeless collection of original hand-carved, lost-wax-cast pieces.

After
 researching these quirky little gumball machine charms, w
e chose designs representing the most popular charms from the 1920s through the 1980s.