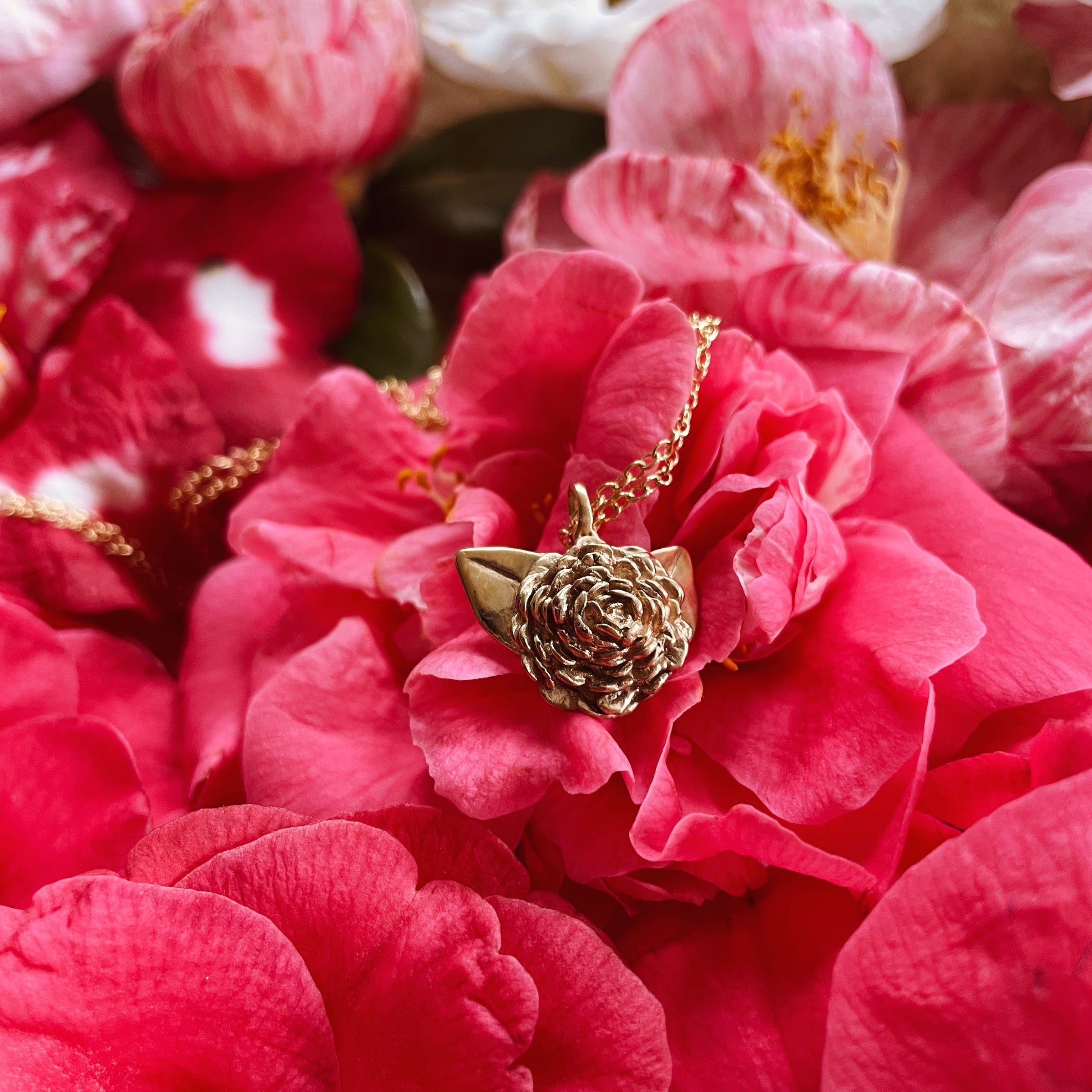 The camellia flower is a staple of any traditional Southern garden. They are most recognizable for their bold, bright pink to crisp white or deep red flowers that bloom through the coldest and darkest time of the year in the South.
They are the first promise of springtime when the days are short and darker than ever. The best part is that these prolific blooming flowers are generous with their beauty. The shrubs are usually so covered with flowers that there are more than enough to cut and share with neighbors and friends.
What a wonderful sentiment to be so overflowing with beauty when we need it the most (and need to share it.)
As a former landscape architect, this Southern classic was at the top of my list to make for years. I knew it was time when  Camellia Brand Beans reached out to see if we'd create camellia flower jewelry for them.