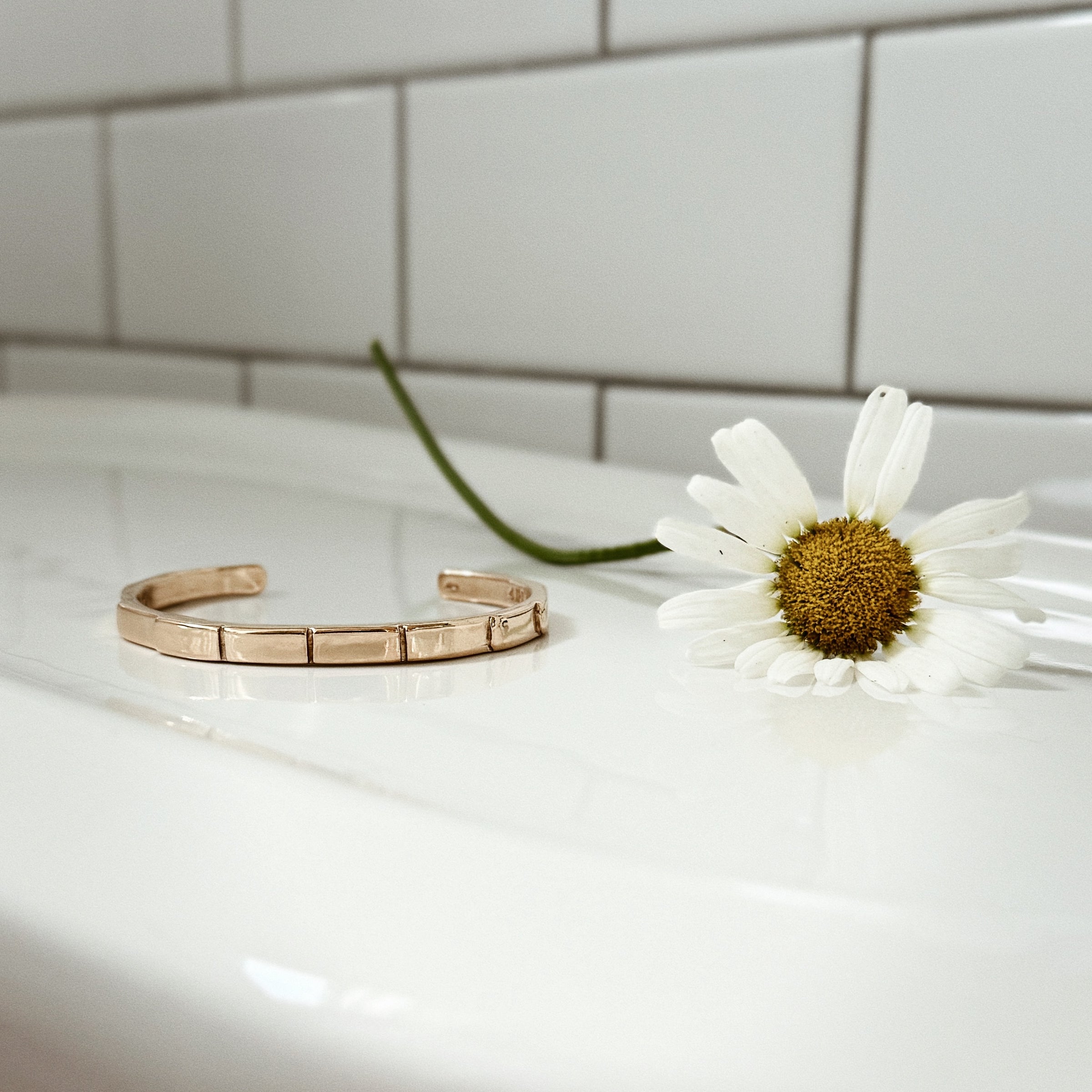 The Breathe collection was designed to guide you through conscious, deliberate breathing throughout your day, and to help you find calming and relaxation when you need it most.

On both the bracelet and ring, run your finger along the outside of the band, and breathe in for 4 counts, hold that breath for 4 counts and exhale for 4 counts. Pause and repeat as necessary.
Read the full story of the Breathe Collection!
Shop more wearable grounding tools!